WELCOME TO MAPPIA – LEARNING USING THE BRAIN's STRENGTHS
Science tells us that the brain's ability to remember pictures far exceeds its ability to remember abstract information (such as numbers). Mappia has developed a learning methododology based on pictures. The advantages of this are
It makes learning easier, more fun and more efficient for everyone
It makes maths and other abstract subjects available to large groups of children that have difficulties with traditional methods (e.g. children with dyslexia, ADHD, Asperger etc)

By improving the way we learn, Mappia strives to make it possible for more people in the world to realize their potential and living their dreams.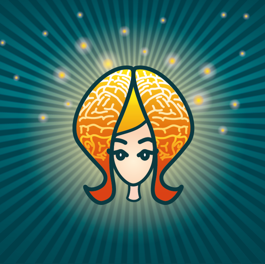 Try our new app Mappia Codes for iPhone/iPad! Use pictures instead of numbers, and you'll never have to forget codes, birthdays or other numbers again.
Get to know Mappia's "picture alphabet for numbers" by working with a 2.5 m long number line for the numbers 0-29. This is a fun and creative introduction to mathematics.


Did you know?
Memory champions (yes, there is such a thing as memory competitions) use visual representations to improve their memory. When asked to remember numbers, each of them use their own "picture alphabet for numbers", where is number is represented by a picture – as pictures as so much easier to remember. Now Mappia has done the job for you, and developed a ready-to-use "picture alphabet" for all the numbers from 0 to 100. You never need to forget a number again!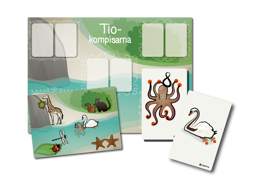 Try a new and easy way to teach the 10-buddies (numbers adding up to 10). By working with pictures it becomes easier for the students to learn basic mathematical concepts.


Visuell MULTIPLICATION TABLE
Learning the tables is often tiresome and time-consuming, and for some children it feels "impossible". By using pictures instead of numbers everyone can learn the tables in a creative and efficient way.

To get the printed material, please contact us at info@mappia.se. The printed material is suitable for the classroom (read more under Visual Multiplication Table).